The Select People Masking Tools are the most exciting new feature inside of Adobe Photoshop Lightroom Classic version 12. The new Select People Masking Tools make common portrait retouching tasks like making your subject's eyes pop with color, or whitening their teeth, incredibly easy. Those of you who shoot portraits, particularly those of you who create a lot of headshots, are going to love this new Artificial Intelligence (AI) powered feature.
Click here to download the examples in this video and play along! (Subscribers Only)

Much like the AI Select Subject command, the new Select People tools can be used to create masks that target improvements to one particular person, or to a group of people, in your photograph. While there are times when changing attributes like the saturation of your subject's entire body can be helpful, the really amazing power of the new Select People Masking Tool is its ability to generate precise masks that isolate specific facial features like your subject's eyes, lips, hair, or eyebrows.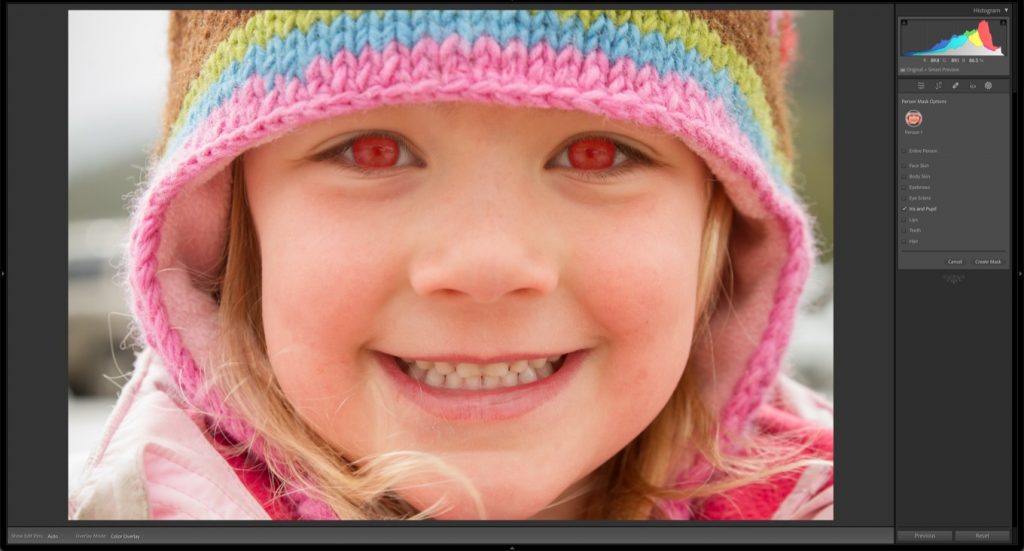 On most images, these new Artificial Intelligence (AI) generated portrait retouching masks are so accurate that you no longer need to waste hours painting over your subject's facial features with the brush tool or some other time-consuming selection method. The potential to save even more time on your standard portrait retouching projects grows exponentially too once you learn how to copy and paste these unique AI generated masks from image to image!