When the brilliant engineers at Adobe created Lightroom Classic, they set out to make a program that could support a variety of different professional workflows. While I appreciate this philosophy, when it comes to the question of whether it is better to build one big Lightroom Classic Catalog that indexes all your images or to build lots of smaller Catalogs, I am one-hundred percent convinced that most Adobe Photoshop Lightroom Classic users should never create more than one Catalog.
Your Lightroom Classic Catalog
Your Lightroom Catalog is a database that stores information about your photographs. Your Catalog acts as a central hub where you can organize, search, and edit your photos. Your Catalog (your .lrcat file) is a searchable index with information about your images but your actual photos–your raw files, jpegs, tifs, etc- are not stored inside of this database. When you Import photos into Lightroom Classic, this software creates a reference point for that image via the path that it takes to find that particular file inside your computer.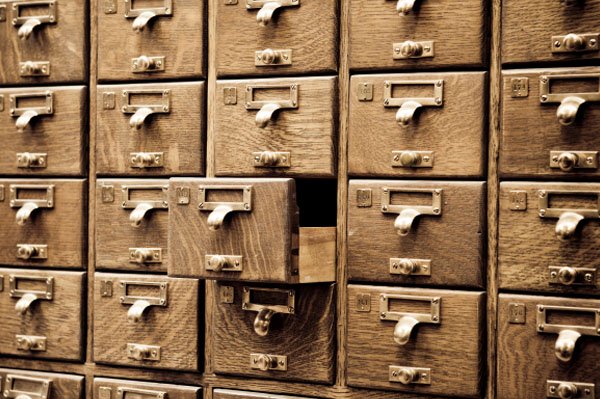 Think of your Lightroom Catalog file as if it were a virtual library that keeps track of all your photos and their associated data. The Catalog stores information like each image's metadata, each photo's keywords and star rating, and any editing adjustments that you have applied to your images using Lightroom Classic.
The Benefits to Using a Single Lightroom Classic Catalog
If you only have one Lightroom Classic Catalog then there is only one place you'll ever have to search for your photos. Working with multiple Lightroom Classic Catalogs adds complexity and reduces your productivity.
Here are some additional benefits of using a single Lightroom Classic catalog:
Faster Searches: When all of your images are in one place, it's easier to find the photos you need and to get started editing your favorite pictures. You don't have to switch between different Catalogs, which can save you a lot of time.
Enhanced organization: A single catalog gives you more flexibility when it comes to organizing your photos. You can use Collections and Smart Collections to create a system that works for you.
Setup Simplicity: Each Photoshop Lightroom Classic Catalog has its own settings, preferences, and presets. The more Catalogs that you create the more time you must spend digging around in the Preference and Catalog Settings Menus to set things up.
Easier Backups: Backing up one Catalog is easy. You can use a cloud storage service or an external hard drive to keep your catalog safe but each additional Catalog adds complexity to your data protection workflow. Please read this article for more on how to safeguard your photos and your Catalog.
Multiple Lightroom Catalogs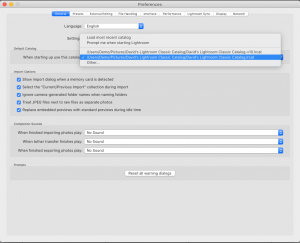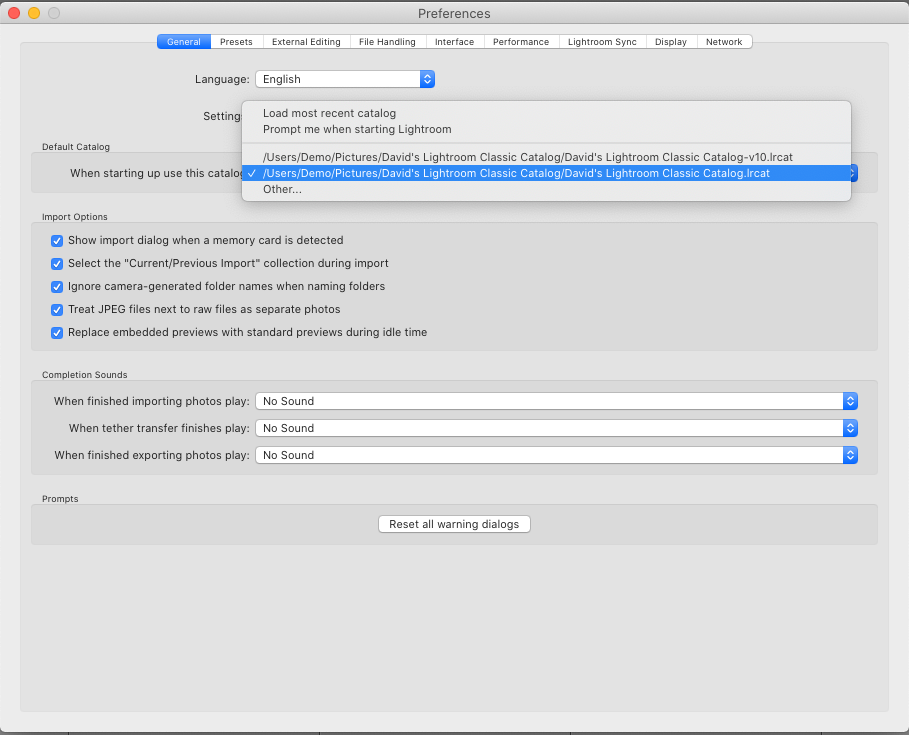 Creating multiple Adobe Photoshop Lightroom Classic Catalogs only make sense if there are clear and rigid boundaries between groups of images. As an example, some professional wedding photographers find it helpful to create a separate catalog for each wedding.
In this specific use case, each wedding is a unique event so there are clear and absolute divisions between one couples photos and another's. The multiple Lightroom Catalog tactic works for this small segment of working photographers because no bride will ever want to order photos of some other couple's nuptials.
But for myself, and the vast majority of the photographers that I have taught, multiple catalogs have far more downsides than benefits. I might shoot some family photos, a sunrise, and a commercial job, for example, all in a single day. With my photography there are no clear and absolute divisions between jobs. When I am pulling together a portfolio or picking out images for a new web gallery, I might want to combine landscapes, sports, and architectural images.
Projects like this are easy for me inside of Adobe Photoshop Lightroom Classic since I only have one all-inclusive index. With only one Lightroom Catalog, I can quickly and easily find all of my favorite images regardless of when or what I photographed on any particular day.
Overlapping Lightroom Classic Catalogs Are A Disaster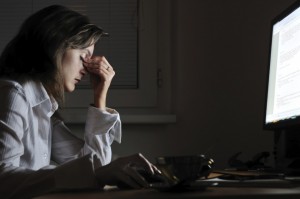 No matter what your specialty in photography I must warn you that multiple overlapping Adobe Photoshop Lightroom Classic Catalogs is a recipe for disaster. Including the same images in more than one index will make your life miserable.
The problem with overlap is that you will never know which Classic Catalog has the most up-to-date information and the best settings for the photographs that appear in both indexes. Trust me, you do not want to do this!