If you are a photographer who shares your work on a social network like Instagram then hashtags are one of the best ways to get your images in front of the right audience. Everyone knows this but typing out long strings of hashtags for each photo that you post is so tedious. Fear not though. There is a better way!
In this tutorial for Android users, I will teach you the fastest way to add blocks of hashtags to your images without the need for repetitive typing. The secret to lightning-fast hashtag insertion is to add the free SwiftKey Keyboard App to your Android device.
Hidden inside of the SwiftKey Keyboard App is a feature called Saved Clips. Saved clips is SwiftKey's term for a feature that most other apps call text expansion. With text expansion, all that I have to do is to type in a shortcut, a little abbreviation that I made up, and then the SwiftKey Keyboard App will instantly replace my abbreviation with a string of hashtags.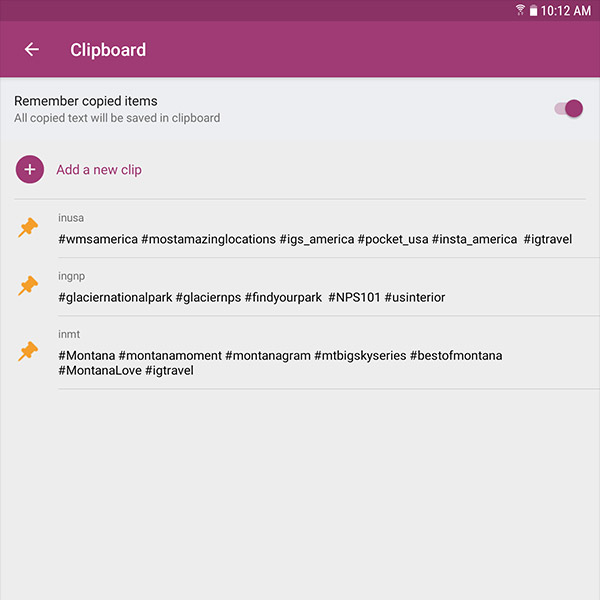 There is a bonus trick in this video tutorial too for those who stick around to the end. I love this SwiftKey hashtag text expansion trick but there is a hole in this system for those us who use more than one Android device to do our social media posting. Unfortunately, the way that Swiftkey works right now there is no way to synchronize your saved hashtags from one device to another.
As you will see though there is a clever workaround, an easy way to solve this Instagram hashtag synchronization issue, towards the end of this tutorial using the free Google Keep App.