Learn how to send photos from the Adobe Lightroom for Mobile App over to the Adobe Photoshop for iPad Pro program in this brand new tutorial.
There are a lot of features that are not available yet inside of the Adobe Photoshop for iPad Pro App. Photoshop for the iPad Pro v.1 is not a complete replacement for the desktop-based Photoshop program that many of us have been using for thirty years.
Likewise, using the touch interface on the Apple iPad Pro feels clunky compared to the mouse plus keyboard type interface that we are used to working with in Adobe Photoshop on a desktop or laptop computer. But despite these limitations, there are already a slew of amazing things that you can do when you combine the mobile versions of Adobe Lightroom and Photoshop together on an Apple iPad Pro.
I want to make it clear that this video is not intended to be a complete tutorial on the entire Adobe Photoshop for iPad program. We are not going to explore every button and feature of the Adobe Photoshop App here.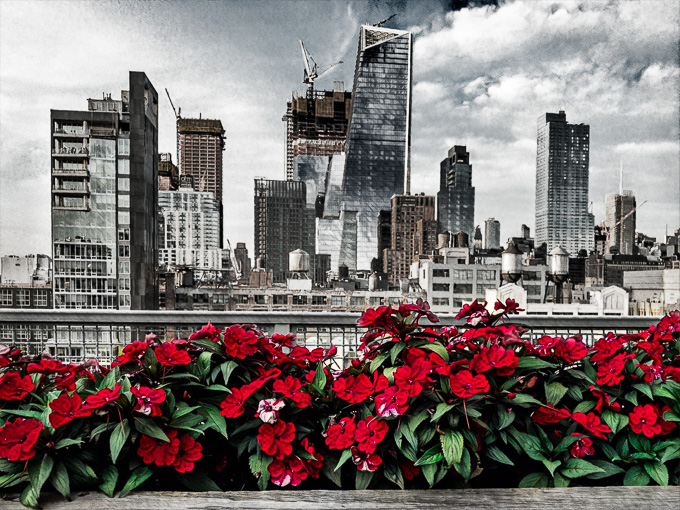 Edited Using The Adobe Photoshop For iPad Pro App
The point of this tutorial is to help you understand the back and forth process that you need to follow when you are working with both of these App on your iPad Pro. Like on the desktop versions of Adobe Lightroom and Adobe Photoshop, these two mobile Apps are designed to work perfectly together as long as you follow the correct workflow. Learn the correct workflow first and then everything else will be easy.
A whole new world of creative possibilities opens up once you understand how to get an image from Lightroom over to the Adobe Photoshop for iPad Pro App.
Related Tutorials: