Learn how to upgrade to the 12th version of Adobe Photoshop Lightroom Classic in this guided step-by-step video tutorial.
There are a couple of things that you should do before you begin the Adobe Photoshop Lightroom Classic v.12 upgrade process. First, make sure that your computer meets, or exceeds, Adobe's new minimum system requirements for Lightroom Classic.
Also, it is always a good idea to make a COMPLETE BACKUP of all your images and your current Adobe Photoshop Lightroom Classic Catalog before you being the upgrade process. The odds that something will go tragically wrong are small but a robust backup is your best defense just in case.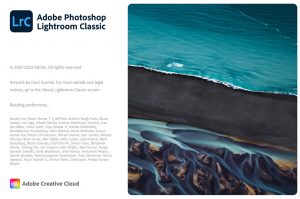 Finally, I urge you to visit Preferences > General Tab after you have completed the Adobe Photoshop Lightroom Classic version 12 upgrade process. Please take a moment after this upgrade finishes to make sure that the correct Catalog is set now for your startup default.
Those who skip this step often end up with a mess of extra .lrcat files. If you need more help controlling your startup default then please watch this tutorial for some additional tips and tricks that you can use to ensure that the correct Lightroom Classic Catalog launches every time.